Site A is the catalyst for transforming Alameda's former Naval Air Station. Alameda Point Partners' (APP) proposal to re-develop the 68-acre property includes 800 housing units, including two-thirds rental housing and 25% affordables; neighborhood retail and commercial space and linked parks and open spaces.
With its waterfront amenities and unparalleled vistas of San Francisco, Alameda Point is one of the most coveted pieces of real estate in the Bay Area. Plans to create a new ferry terminal at Seaplane Lagoon positions Site A as a regional destination for shopping, dining, water activities, and other entertainment. Site A will replace the failing infrastructure at Alameda Point, kick starting an effort to strengthen and rebuild the backbone of the Point so that businesses can not only survive, but thrive at this now languishing landmark.
JOIN US AS WE REIMAGINE ALAMEDA POINT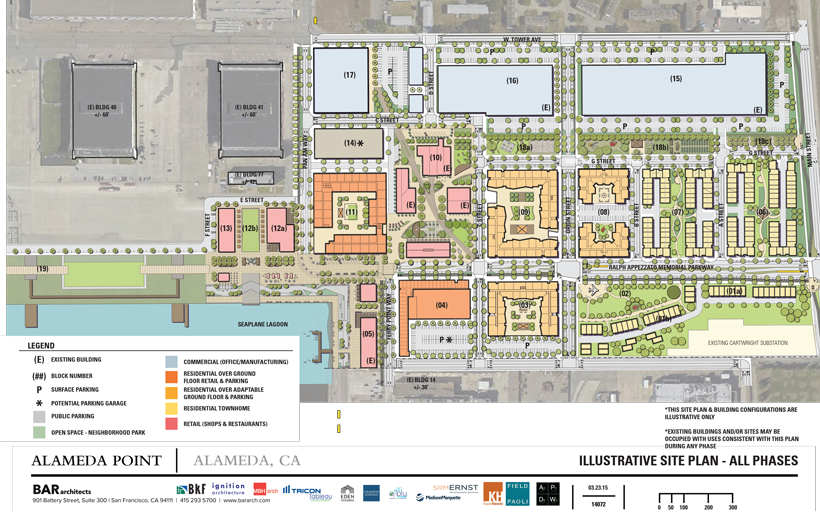 Learn more about the history of Alameda Point and the City of Alameda's community-driven process to develop it.
PROJECT LEAD:
Joe Ernst
510-219-5376
COMMUNITY RELATIONS:
Becca Perata
415-515-9156
COPYRIGHT ©2015 ALAMEDA POINT PARTNERS. ALL RIGHTS RESERVED.